Warning
: Missing argument 2 for wpdb::prepare(), called in /home1/yenvp/public_html/www.MYBABYSLEEPSATNIGHT.COM/blog/wp-content/plugins/sharebar/sharebar.php on line 112 and defined in
/home1/yenvp/public_html/www.MYBABYSLEEPSATNIGHT.COM/blog/wp-includes/wp-db.php
on line
1291
Warning
: Missing argument 2 for wpdb::prepare(), called in /home1/yenvp/public_html/www.MYBABYSLEEPSATNIGHT.COM/blog/wp-content/plugins/sharebar/sharebar.php on line 124 and defined in
/home1/yenvp/public_html/www.MYBABYSLEEPSATNIGHT.COM/blog/wp-includes/wp-db.php
on line
1291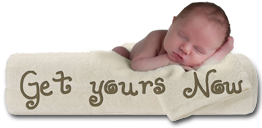 Free yourself of those sleepless nights with your waking
baby.

Learn the easy technique I used to teach my

baby

to
sleep

through the

night

in less than

30 days

!"
 …….without buying sleep aids you will be thrilled with how Easy, Simple and Fast
our sleeping techniques work to have you and your baby sleeping through the night 
in no time.
If you are reading this page, it is because you are desperate to find out how to start your baby sleeping through the night. It is also very probable that right now, the bottom, right hand corner of your screen reads a ridiculous hour of the morning. This is common for many with small children, from the first time parents, to the parenting veterans who have a new baby.  There are many baby forums, books, and courses that claim to have the answer for getting your baby to sleep at night. In most cases, parents are too busy, not to mention sleep deprived, to read hundreds of pages in a book, scroll page after page of repetitive forum, or find the time to take a course when all they really want to know how they can finally get some rest! It can be overwhelming to search through almost endless information, when what you really want is for someone to get right to the point and tell you exactly what you need to do to quickly teach your baby how to finally sleep through the night.
"Whose baby sleeps through the night?"
My name is Jean, and I am a stay at home mom. I started searching for ways to jumpstart my baby sleeping through the night after five months of dragging out of bed, multiple times through the night. I'm sure that you are very familiar with waking every morning, tired and almost useless because you haven't had uninterrupted sleep in months and you wonder when will there ever be any relief in sight.
If you are like me, you are absolutely drowning in the amount of information out there about how to train your baby to sleep through the night. With diaper changes, house cleaning, family, friends, and in most cases, a career, who has time to shuffle through so much information. There are so many sources online and in book stores, how do you even know which are credible? How much time will you waste trying techniques that simply do not work? The effects of sleep deprivation have already caused your eyes to blur, and the frustration is enough to make you bang your head against the wall.
I set out to find a guaranteed method for teaching my baby to sleep and finally save my restless family from a baby After many hours of trial and error using my own made up techniques, I sought out countless books, articles, expert opinions, and even old housewives tales until I was able to accomplish what seemed almost impossible.
With the method you will learn in My Baby Sleeps at Night, I was able to teach my baby to self sooth himself to sleep and sleep through the entire night in less than a months' time.  My friends and family are so astonished by how quickly and easily I was able to do this, they soon started to implement my expert techniques with their own babies. I am a real mom, who practiced this method while juggling all the other obstacles that come along with raising a family. Today, as a toddler, my son is still an excellent sleeper. His willingness to sleep soundly at bedtime and during naps seems to amaze even veteran moms and child educators alike.
After so many searching for relief have solicited my help for their restless babies, I have decided to share my method, making it available for ALL parents who want to say My Baby Sleeps at Night.
"At last I'm able to get some sleep"
Whether you are just starting your search for sleep learning methods, or you have reached your breaking point, there is no need to look any further for baby sleeping tips and techniques . My expert method is the fastest, easiest, permanent solution to train your baby to sleep soundly all night long. You will learn all you need to know with my Real Moms Manual and Audio-book.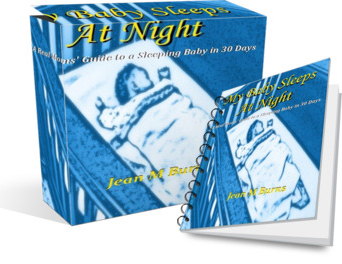 My Baby Sleeps At Night
A Real Mom's Guide To A Sleeping Baby in less 30 days!
Complete Manual and Audio Book

 EASY, Simple and Fast Sleeping Tips to have your baby sleeping in no time!

——————————————————————————————————————————————————————-
"What Will I Learn?"
My Baby Sleeps at Night is a straight to the point guide for real, busy parents. You will learn everything you need to know to teach your baby to self sooth himself to sleep and eliminate awaking during the night. This has not only worked for me, but for every other real mom of a baby not sleeping, that I have taught this expert method to.
As a real mom, I know how important it is to simply find the information that you are looking for so that you can immediately implement it into your everyday routine. There is no need to suffer night after night with a crying baby that won't sleep any longer. You and your family deserve a peaceful night's sleep and it can happen in less than thirty days!
You have found a comprehensive, easy to follow technique that will have you AND your baby sleeping soundly through the night EVERY night.
There is no need for you to waste anymore time doing endless research when I have done all of the researching for you. My technique is fast and easy to execute. More importantly, it has been proven to work!
My Baby Sleeps at Night is not padded with information that does not produce speedy results. You can finish this revealing Manual and Audio-book, and use the techniques you will learn starting TONIGHT! Learn exactly what you need to know in this effortless read and start your countdown to being able to say My Baby Sleeps at Night too!!
Not only am I offering My Baby Sleeps at Nightas an easy to read Real Moms Manual, but I have also created an Audio-book because I know that REAL moms are always on the go. Just because you are exhausted does not mean that you have stopped caring for your family. Keeping the busy mom in mind, I made it easy for you to learn how to initiate the sleep learning process even while you're cooking, cleaning, carpooling, or working out, or even while at work….your other job that is.
My Baby Sleeps at Night is a straight to the point answer to all your sleep questions like…
How to deal with night time bottle feedings
How to create a good sleeping environment
How can your baby learn to self sooth at bedtime
How your baby will become a great nap taker
How to immediately implement sleep learning
 Why you need to read My Baby Sleeps at Night right now?
Sleep deprivation causes serious physical consequences such as exhaustion, impaired coordination, blurred vision, and                 ultimately the lack of sleep will weaken your immune system leading to serious illness.
The frustration of a crying baby night after night can cause a strain in your marriage.
No more fighting over "whose turn it is" to calm your waking baby.
Your family needs and deserves uninterrupted sleep at night.
Your baby requires 12 to 16 hours of sleep in a 24hr period.
Have more time for yourself and/or your spouse at night.
On those hard days of parenting, it's good to have something to look forward to…why not make it bedtime!
The technique you will learn can be used for transitioning from bottles to cups, getting rid of the using pacifiers, and many more   or your growing babies' milestone challenges.
Not only am I an expert on how to train babies to sleep through the night, but more importantly I am a real mom,
just like you. Learn from me all you need to know  to have your baby sleeping through the night

in less than 30 days.

      You will be astonished by how quickly you were able to teach your baby to sleep through the night

      by following my expert method.  
You will not find a better, easier, and more complete Baby Sleeping Guide anywhere, on or off the internet! 
        If you act right away I'll include a Bonus with additional great TIPS and strategies to help you
save time, money and your sanity!
Similar products could sell for $147, $197, even $247,  with a whole bunch of watered down content and still not even
come close to the straight to the point information you'll find in My Baby Sleeps At Night
Sure, I could charge a fortune, but I'd much rather charge less and have you tell your friends and neighbors
about the Amazing Deal you got, so you'll get everything you need to having your little
Angels Sleeping through the Night for………….
Only $97!
BUT WAIT THERE'S MORE
That's a total value of

$349

or More
I wanted to make this course incredibly easy for you to get your hands on and use. That's why, for a very limited time, I'm offering you the exclusive opportunity to grab everything I've described above for just
$97!
  I can't be any fairer than that!

And with this I've given you everything you need to know to make the decision to get started right away.
You Have A Choice To Make Today:
Option A) You can continue on the same path you have been on before and someday, after LONG hours

and Trial and Error, you may discover how to get your Baby to Sleep……
OR

     Option B) You can make the decision to take advantage of all these amazing bonuses, and begin the baby

sleeping techniques  immediately. Let me show you how to FINALLY get the sleep you deserve Tonight!

So, Which is it?

I wish I had a package like this when I was just starting out and wasted precious hours of sleep (not to mention wasted time) trying to find Baby Sleep Gurus.  But there was nothing close to this back then.

I had to uncover all these techniques the hard way … through trial and error.  That's' why I could show you the mistakes to avoid as well as the shortcuts for getting it right the first time.  So you can get back to restful sleeping through the night and if your married well you know.  LOL

But if you think you're not ready for peace, sweet sleep, and umm (LOL) no problem.  This is NOT your usual Baby Sleep course and may be so "unconventional" that it may turn out like shock therapy for you.


So it's time to get the sleep you deserve.  Place your order right now, TODAY, while it's fresh in your mind.

And be prepared to have your angel sleeping through the night in what will seem like no time.