---
Warning
: Missing argument 2 for wpdb::prepare(), called in /home1/yenvp/public_html/www.MYBABYSLEEPSATNIGHT.COM/blog/wp-content/plugins/sharebar/sharebar.php on line 112 and defined in
/home1/yenvp/public_html/www.MYBABYSLEEPSATNIGHT.COM/blog/wp-includes/wp-db.php
on line
1291
Warning
: Missing argument 2 for wpdb::prepare(), called in /home1/yenvp/public_html/www.MYBABYSLEEPSATNIGHT.COM/blog/wp-content/plugins/sharebar/sharebar.php on line 124 and defined in
/home1/yenvp/public_html/www.MYBABYSLEEPSATNIGHT.COM/blog/wp-includes/wp-db.php
on line
1291
<<<<=====Share on Google+ and Like above
Share on Facebook and RETWEET HERE============>>>>
And Comment Below!
Breastfeeding & Breastfeeding and Alcohol
By: Jean Burns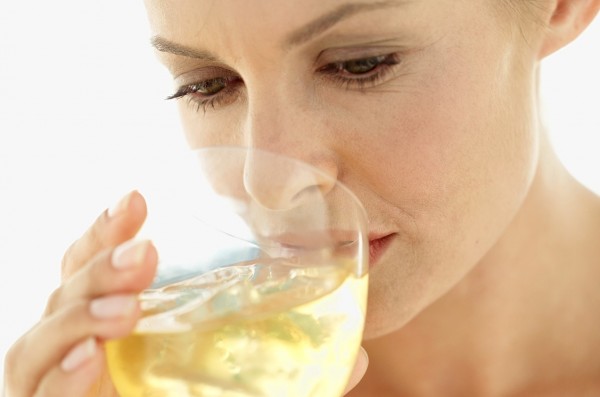 New parents want to give their babies the very best. When it comes to nutrition, the best first option for babies is breastfeeding. Experts recommend that babies be breast-fed for six to 12 months. The only acceptable alternative to breast milk is infant formula. Solid foods can be introduced when the baby is 4 to 6 months old, but a baby should drink breast milk or formula, not cow's milk, for a full year. Cow's milk contains a different type of protein than breast milk. This is good for calves, but human infants can have difficulty digesting it. Bottle-fed infants tend to be fatter than breast-fed infants, but not necessarily healthier.
Human milk contains at least 100 ingredients not found in formula. No babies are allergic to their mother's milk, although they may have a reaction to something the mother eats. If she eliminates it from her diet, the problem resolves itself.
Sucking at the breast promotes good jaw development as well. It's harder work to get milk out of a breast than a bottle, and the exercise strengthens the jaws and encourages the growth of straight, healthy teeth. The baby at the breast also can control the flow of milk by sucking and stopping. With a bottle, the baby must constantly suck or react to the pressure of the nipple placed in the mouth.
Initially, a breast-fed baby will need to be fed 8-12 times in a 24-hour period, especially since both baby and mother are getting used to the process. Breast milk is more quickly digested than formula, which is another reason why more frequent feeding is necessary. Another reason for the constant suckling at the breast is to stimulate the mammary glands to produce more milk for the baby's growing appetite.  But the extra time spent feeding the baby that first year is well worth it as breast milk passes along the mother's immunities and delivers the highest-quality nutrition for a developing baby.
A common concern for some nursing mothers is the risk of combining breastfeeding and alcohol. Drinking alcohol while breastfeeding is dangerous because the alcohol will be passed to your nursing baby during feedings. It is recommended that mothers should not consume more than 1-2 drinks per week if planning to breastfeed. When nursing, breastfeeding should be avoided at least 2-3 hours after drinking alcohol. Be aware that the myth of expressing milk after having a drink does not get rid of the alcohol in your breast milk. Though a mother who is not planning to breastfeed need not worry of her alcohol intake affecting a babies feedings, drinking responsibly is still strongly encouraged.
Besides being the optimal source of nutrition for your baby in her first year, nursing has obvious psychological benefits for both mother and baby. At birth, infants see only 12 to 15 inches, the distance between a nursing baby and its mother's face. Studies have found that infants as young as 1 week prefer the smell of their own mother's milk.
Many psychologists believe the nursing baby enjoys a sense of security from the warmth and presence of the mother, especially when there's skin-to-skin contact during feeding. Parents of bottle-fed babies may be tempted to prop bottles in the baby's mouth, with no human contact during feeding. But a nursing mother must cuddle her infant closely many times during the day. Nursing becomes more than a way to feed a baby; it's a source of warmth and comfort.
When the baby is being fed and nurtured in this way, it's natural for her to fall asleep quickly. When you know how much she can consume in one feeding, try to gently nudge her awake if she falls asleep too soon. You can easily rouse her with a little tickle of the feet.  Otherwise, she'll get hungry sooner and you'll be feeding her more often.
Breast-feeding is good for new mothers as well as for their babies. There are no bottles to sterilize and no formula to buy, measure and mix. It may be easier for a nursing mother to lose the pounds of pregnancy as well, since nursing uses up extra calories. Lactation also stimulates the uterus to contract back to its original size.
A nursing mother is forced to get needed rest. She must sit down, put her feet up, and relax every few hours to nurse. Nursing at night is easy as well. No one has to stumble to the refrigerator for a bottle and warm it while the baby cries. If she's lying down, a mother can doze while she nurses.
.
Tags:
alcohol while breastfeeding
breastfeeding and alcohol
not breastfeeding
breastfeed